Michael Hall
from Gaslight Grill
Beef Tenderloin - Escargot Style
Posted: 05/3/2017
INGREDIENTS:

Yield: 4 servings
1 Cast Iron Skillet
24 – ¾ oz. Tenderloin Cubes
4 Escargot Dishes
4 oz. Demi Glaze
4 oz. Unsalted Butter
1 Tbsp. Parsley
2 tsp. Minced Garlic
Salt & Pepper to taste
1½ c. Parmesan cheese
Toasted bread of your choice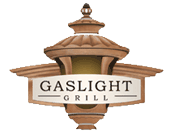 INSTRUCTIONS:

Preheat oven to 450°.
Mix butter, parsley, garlic, salt & pepper together in a small bowl, set aside.
Sear each tenderloin in a cast iron skillet; Rare temperature.
Place a tenderloin cube in each of the escargot dishes.
On top of each tenderloin, place a drop of the demi glaze and a small piece of the butter mixture.
Add a pinch of parmesan cheese (enough to cover the tenderloin completely).
Place in pre-heated oven for approximately 8 minutes or until golden brown.
Let cool slightly, serve with toasted bread of your choice.
Enjoy!
Cook Time: 10 minutes