Julio Juarez
from Starker's Restaurant
Louisiana Crawfish Salad Recipe
Posted: 06/1/2012
INGREDIENTS:

8 ounces cooked Louisiana crawfish tail meat
1 bunch watercress
½ head fennel, shaved into thin slices
6 radishes, shaved into thin slices
4-6 spears, asparagus, steamed, thinly sliced
1 orange, peeled and sectioned
salt and pepper

Vinaigrette
¼ cup chopped fresh tarragon
1-1/2 tablespoons Champagne vinegar
3 tablespoons extra virgin olive oil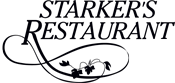 INSTRUCTIONS:

Vinaigrette Preparation
Whisk all ingredients together and set aside.

Salad Assembly
Toss all vegetables together in bowl with ¾ of vinaigrette. Place in equal portions on four chilled plates.

Toss crawfish tails and orange segments with remaining vinaigrette and arrange on top of salad. Serve.
Cook Time: