Greg Hunsucker, Jr
from V's Italiano Ristorante
Posted: 06/7/2017
The Kansas City Originals, founded in 2001 and moving into it's 17th year, has a new President and we thought you'd like to meet him. Some of you may already know Greg Hunsucker Jr. as the General Manager of V's Italiano Ristorante in Independence, MO, a long time and active member of the Originals restaurant family.
You may also recall that we profiled Greg about 2 years ago but here's a quick review. A third generation member of Vita [V] Totta's family, he has spent 20 years of his life working at their historic venue. Starting with bussing tables and helping out in the kitchen he worked his way up from waiter to General Manager. Along the way he earned a degree in Hospitality Management from the University of Missouri, got married, and is raising 2 little ones. Greg is very proud of his career in the restaurant industry and credits his family, especially his Dad, Greg senior, and numerous other Totta family members for all the support he has received in learning the business.
As Greg talks about his family, and the restaurant, the pride and personal investment in this place is evident. At that meeting 2 years back he told us that "it has been an amazing journey as part of an amazing family," and he "can hardly believe it has been 20 years of working with wonderful people" sharing the restaurant with so many loyal and happy guests. Now, he is taking on an additional leadership role as President of the Board of the Kansas City Originals so we asked him to share some of the reasons why he was willing to step into this demanding position and his sense of what the KCO's bring to the table for Kansas City diners.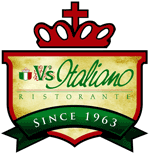 Foremost in his mind is the strength and support that our organization of independent, locally owned restaurants brings to its member venues. "We stock together for branding, lots of shared knowledge and cooperation, and frankly, moral support. Launching, building, and growing a successful small business is filled with challenges and risks. Having a knowledge pool like the Originals is just the ticket for the independent operator" who might not be competitive with corporate chains on their own. Greg says that he often consults with other members about operational questions of all kinds that have prevented making costly mistakes and avoiding getting mired in any number of pitfalls that other operators have already faced and navigated successfully.
Yet, that answer did not really get to the heart of why he took on the KCO presidency. That is all about what the Originals bring to dining patrons citywide and to the Kansas City community at large. Greg sees the Originals as an extended family. Like the family restaurant experience he has know at V's, "the KC Originals are a diverse group of restaurants that offer unique dining experiences, but they share a common goal in making sure that each member is the best it can be and that together they give back in whatever ways they can to the community that supports them." Diners who see the KCO logo displayed by a member restaurant have a sense that "this makes that restaurant a little more special" and that they can "trust" their experience when they dine there.
Greg says he has been inspired and found great value in his membership and hopes that he can help the members stick together in meeting challenges [and there are always those] but also growing and moving forward. In particular, he is challenging himself to "seek out new restaurants to add to the KCO family' and to inspire and recruit some "fresh blood" in its leadership. He thinks it's time for his generation to make their mark on a brand that is respected and appreciated and driven by guest loyalty. Given his pride and dedication to his profession, we think that the KC originals are in good hands for the future and wish Greg a successful tenure as President.